Mumbai Delights
810 Pacific Ave, Santa Cruz, CA 95060
Order now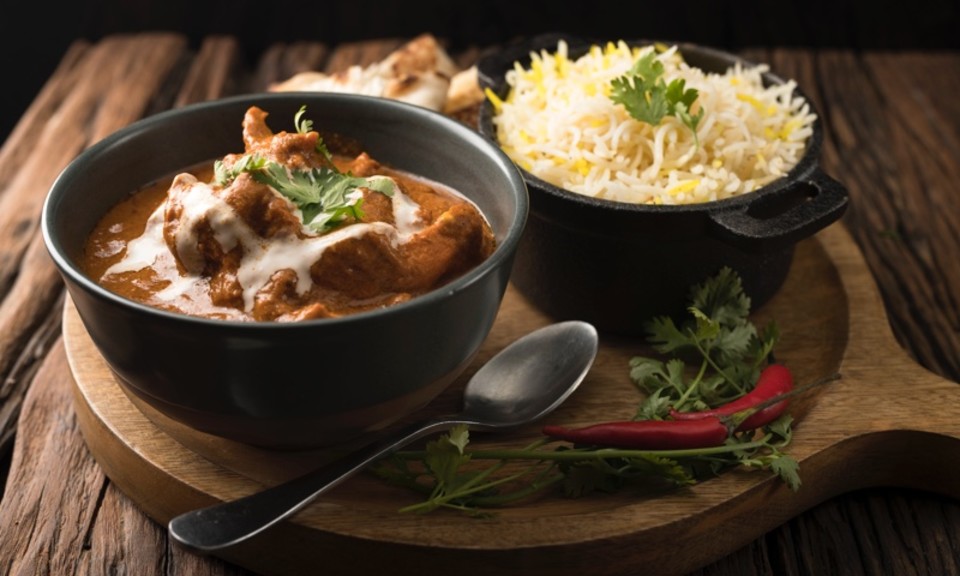 Teresa
Mumbai delights never fails to satisfy! They create such a fabulous array of food flavors that we cannot get enough of! I regularly order from home and work and friends and family are always so happy and satisfied! They are the best! Always early with delivery, even in rush hour traffic. The order is always complete and correct. I cannot say enough great things about this wonderful gem of a food establishment! They feed us at least once a week!
Ben
1st experience was amazing. They called almost an hour before they were supposed to show up, saying they were 10 minutes away. They showed up 10 minutes later with a big genuine smile on his face, and then the food was incredible. Probably the best delivery experience I've had.
Donald
So few places deliver to my end of Aptos, CA that I was happy to see a new restaurant on my list.

I was not disappointed. The Butter Chicken and Palak Paneer were excellent.

I will definitely order again--maybe tonight!
Laura
I ordered the butter chicken and thought it was very good however a little bit too salty. My husband ordered the chicken tiki masala and loved it. The naan was delicious as well.
Merry
We LOVE Mumbai Delights! We order delivery often. The food is delicious! Fresh and good size portions. We are so happy for the delivery too! Thank you!! We love your food!!
About us
Dinner, Indian, Lunch Specials
Today

Delivery: 11:30 AM - 2:30 PM

Takeout: 11:30 AM - 2:30 PM

Delivery

Monday:

11:30 AM - 2:30 PM

Tuesday:

11:30 AM - 2:30 PM

Wednesday:

11:30 AM - 2:30 PM

Thursday:

11:30 AM - 2:30 PM

Friday:

11:30 AM - 2:30 PM

Saturday:

11:30 AM - 2:30 PM

Sunday:

11:30 AM - 2:30 PM

Takeout

Monday:

11:30 AM - 2:30 PM

Tuesday:

11:30 AM - 2:30 PM

Wednesday:

11:30 AM - 2:30 PM

Thursday:

11:30 AM - 2:30 PM

Friday:

11:30 AM - 2:30 PM

Saturday:

11:30 AM - 2:30 PM

Sunday:

11:30 AM - 2:30 PM